"Our investment plan clearly signals Ford's intent to implement an aggressive and comprehensive growth strategy for the India market. Reaching volume production of vehicles and engines will not only allow us to participate in the future growth of India's auto industry, but really to help drive it, both in terms of domestic sale and export potential."1
- Arvind Mathew, President & Managing Director, Ford India Pvt. Ltd., in January 2008.
"We would like to have a strong presence in the small car segment in the coming years and are targeting to capture 15-20 per cent of the market by 2010."2
- Sumit Sawhney, General Manager (Sales), General Motors (GM) India Pvt. Ltd.3, in June 2007.
"Vision (for India): To emerge as the destination of choice in the world for design and manufacture of automobiles and auto components with output reaching a level of US$ 145 billion accounting for more than 10% of the GDP and providing additional employment to 25 million people by 2016."

- Automotive Mission Plan 2006-2016, Ministry of Heavy Industries & Public Enterprises, India.



Ford India in 2009 (A): Need for a Strategy Change? - Next Page>>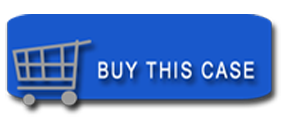 ---
---
Custom Search
---