EXCERPTS Contd...
The Online Strategy
Sabre Holding's online strategy was beneficial in generating additional revenues for the company. Travelocity registered a steady growth in revenues from $192.6 million in the fiscal 2000 to $394.5 million in fiscal 2003 (Refer Table II for Travelocity's yearly revenues) constituting 18% of Sabre Holdings' total revenues in 2003.
In order to increase the scope of its travel content, Travelocity introduced a 'Merchant Program' for hotels in 2002. The merchant program allowed hotels to assign specific portions of their inventory at discounted prices to Travelocity in order to earn incremental revenues.

This allowed Travelocity to sell certain service offerings to travelers at heavily discounted prices and in the bargain earn higher revenues per transaction since no commissions were involved. Travelocity's merchant program allowed hotels to allocate inventory through web-based extranets. The company could also access rates directly from the hotels' reservation systems...



Looking Ahead
Travel agents, through GDSs like Sabre, offered airlines a wider reach especially when an airline depended on international traffic for the main part of its revenues. For instance, KLM, a Dutch airline had a small domestic market and depended heavily on international flights for revenues, and would therefore continue depending upon GDSs for distribution.
| | |
| --- | --- |
| Amrat Kanjaria, distribution analyst for KLM in the UK commented, "I can not imagine KLM will do away with the trade and GDS. There will always be support to the trade but we would like to see 50% of our business coming from the trade and 50% online." Sabre Holdings was also looking at travel agencies as an alternate source of revenues. The company said that it would move from an organization that distributed fares and reserves tickets into one that helped travel agents market themselves better. Sabre began offering travel agents a range of products and services that would enable them to offer better customer service... | |
Exhibits
Exhibit I: Airline Companies - Operating and Distribution Costs
Exhibit II: Traditional Distribution Costs Vs. Distribution Costs Through Airline Websites
Exhibit III: Sabre Financials (1996-2000)
Exhibit IV: Sabre Financials (2001-02)
Exhibit V: Sabre Financials (2003-04)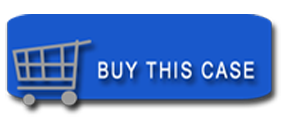 ---
Custom Search
---
Economics for Managers Workbook
ICMR books Collection

Case Studies in Business Strategy Volume VI