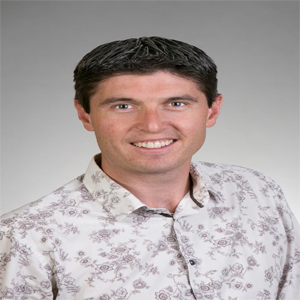 Michael M. Goldman
Associate Professor, University of San Francisco
President, North American Case Research Association
Editor-in-Chief, Emerging Markets Case Studies, Emerald Publishing
Dr. Michael M. Goldman is an award-winning marketing & sales teacher, researcher and advisor to organizations in a number of countries. He is based in California as an Associate Professor in the University of San Francisco's Sport Management Master's Program. He also holds an Adjunct Faculty role with the Gordon Institute of Business Science in Johannesburg, facilitates the BrandQuad series of workshops in Kenya, is the Editor-in-Chief of Emerald Publishing's Emerging Markets Case Studies, and is President of the North American Case Research Association.

He has facilitated online and physical learning programs by focusing on high levels of interaction, personalized learning, and relevant and immediate application of new tools and content. As a management scholar, he has published a range of academic research articles, case studies, and book chapters internationally.
His peer-reviewed research has been published in, among others, the California Management Review, Management Decision, European Sport Management Quarterly, and International Journal of Sports Marketing & Sponsorship. He has also published a number of case studies with the Case Research Journal, Ivey Publishing and Emerald Publishing. Michael has addressed audiences around the world, as well as been a regular commentator on business issues in the popular press and media.
CRC: Why, according to you, is the case method of teaching so popular in Management education?

Michael: The case method of teaching is well-suited to facilitate learning about decision-making in more complex, messy, and dynamic organizational contexts. Successful managers use their assessment of multiple data points and personal experiences to make decisions. Well-researched and comprehensive cases provide an excellent platform for students to develop these skills. Engaging cases, that employ an appropriate narrative story-telling style, allow students to play the role of decision-makers, and strengthen their communication skills as they argue for or against a decision. Instructors that refine their case teaching craft in the physical or online classroom are able to generate a factual debate around strategic options, and the implications of relevant decisions.

CRC: How important is case writing to effective teaching of Management subjects, in particular Marketing and Sports Management?
Michael: Business practice continues to evolve, especially in the context of shifts in consumer behaviour, social dynamics, and economic conditions. The theories we develop and teach should be based within the realities of the organizations and markets our students operate in. There are many decision-making situations that challenge existing knowledge, and that we as scholars need to analyze and share. Researching and writing cases is an important part of a complete scholarly portfolio, and provides up-to-date and relevant learning materials for students globally.
CRC: You are the Editor-in-Chief of Emerald Emerging Markets Case Studies. Tell us about your Journal. What role does Journals such as the EMCS play in management education?

Michael: Emerald Publishing's Emerging Markets Case Studies collection publishes well-researched discussion-based cases about some of the most interesting organizations, in many of the fast-changing, difficult, and appealing countries in the world. With an exclusive focus on cases dealing with organizational decision-making in emerging markets, EMCS provides a double-blind peer-reviewed Scopus-indexed publication route for scholars studying emerging market organizations to publish their quality cases internationally. EMCS cases are typically downloaded over 50,000 times per year, including by instructors in numerous developed economy business schools.
CRC: You have recently taken over as the President of the North American Case Research Association. Tell us about its activities and your plans.
Michael: The North American Case Research Association (NACRA) is the leading international network of case researchers, writers, and teachers. We recently hosted our 2020 Annual Conference, which saw over 250 scholars from over 30 countries discuss important and emerging case topics. Importantly, the NACRA conference is unique in its track design, with case writers receiving almost an hour of focused feedback on their cases from experienced peers. In 2020, our members collaborated to support the development of case research, writing, and teaching, by working on topics as diverse as teaching cases online, researching cases under quarantine, and designing cases using chat-bots and multimedia technologies. We are excited about our 2021 Annual Conference, scheduled to be in Orlando, Florida from October 14-16, as well as regular professional development activities during the coming year at www.nacra.net.
CRC: Do you think the case method will undergo change due to the COVID-19 pandemic? If so (not), how and in what way?
Michael: Given the all-encompassing nature of the global pandemic, and ongoing issues organizations will need to manage as a result, it is likely that case researchers and writers will need to consider the role of COVID-19 in the cases they are working on. Researchers need to find ways to gather primary data when organizations are operating remotely, and certain sites may be closed. Writers need to find ways to schedule the time, and create the appropriate space, to craft their cases, while managing their increased and sometimes uncertain teaching commitments. Cases dealing with dilemmas in 2020 and 2021 should consider the COVID-19 operating context of the organization, even if the focus of the case is not related to the pandemic. Cases dealing more directly with COVID-19-related decisions should draw on relevant and emerging frameworks, such as strategic agility, business continuity, and dynamic consumer behaviour.
CRC: Please share your experience/tips on how one can use the case method effectively in the online mode.
Michael:Our students continue to call for more engaging physical, hybrid, and online learning during the pandemic. Many of our colleagues are struggling to facilitate interaction and quality class participation via synchronous video-call classes. In this environment, cases can help solve some of the difficulties being experienced. Firstly, cases can be prescribed as structured asynchronous pre-reading for students, including the use of online discussion forums for students to share their initial analysis. Secondly, cases can be integrated into the live video-call class through directed questions, online polling, breakout groupwork, shared templates for completion, and screen-sharing recommendation presentations. Lastly, new cases are excellent examination content as pre-prepared answers do not yet exist, and instructors can develop more unseen application-focused questions. I have summarised some additional teaching guidance here .